My Sister in Law Emily is having her first baby, a little boy! A couple weeks ago I co hosted her shower with my other sister in law Kate. We had it at a fantastic restaurant. If you are in the Sacramento area check out Cafeteria 15l. Make sure you get the Truffle Tater Tots.
My inspiration was The Giving Tree, Emily's favorite children's book.
 Invitation: The shop I ordered these from was amazing! She created a diaper raffle card for me and these advice cards. She was quick and professional.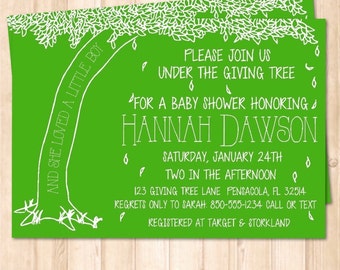 Each guest went home with a tree
Auntie's Ashley and Kate with the guest of honor. We can not wait to meet this little guy!
–Sources–
Giving Tree Cake: My amazing talented friend Ashley
Succulents/Home Depot